Virtual travel agency – Travel4U
Posted on:
January 5, 2022
/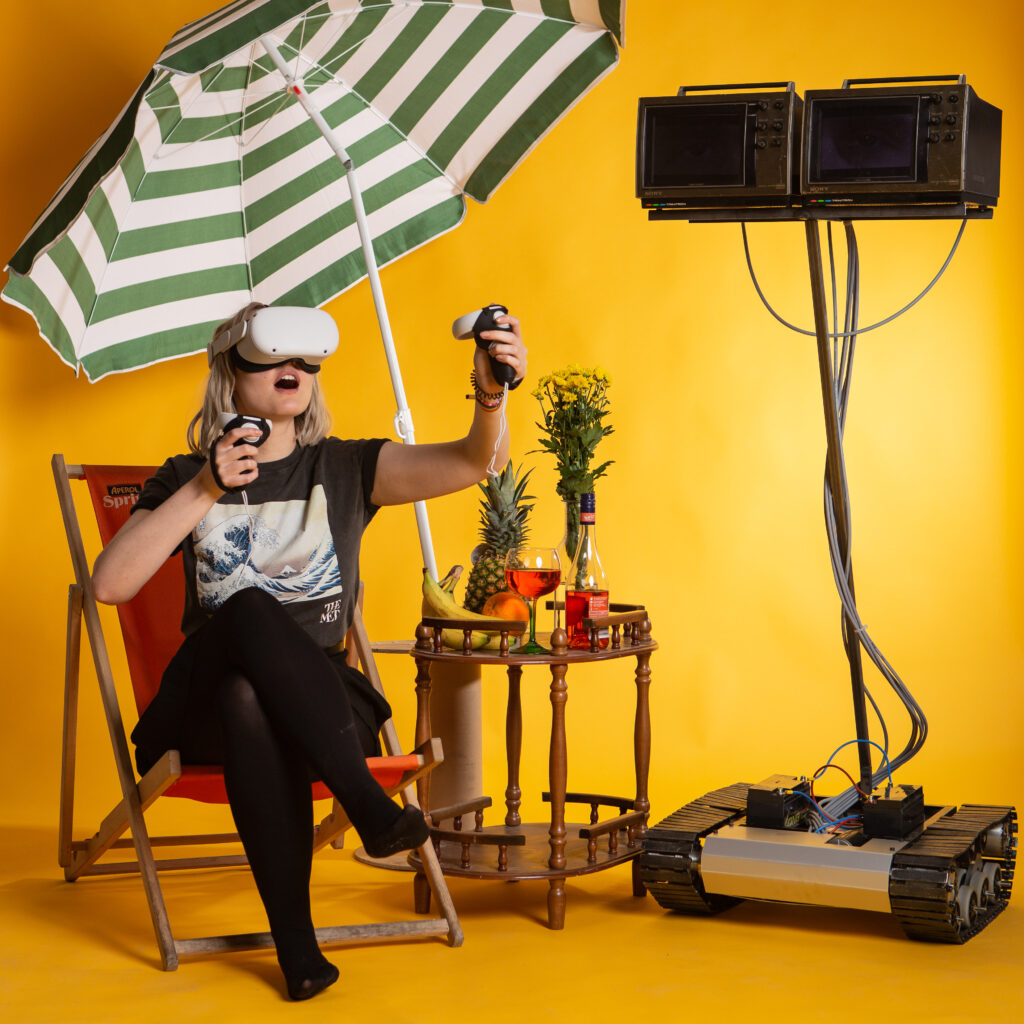 Travel-4-U is a group project of Fabian Kühfuß and the art collective Kairus.org which consists of Linda Kronman and Andreas Zingerle.
Due to Covid 19 travelling became almost impossible. Travel-4-U is the artistic and virtual answer to all the problems, that prevent us from having a much-needed vacation. Travel-4-U is a virtual Travel-experience that lets you enjoy the thrills of travelling without the current restrictions and healthcare guidelines. Via VR glasses the travel location comes to you and not the other way around. People can book their destination and will be send a pre-recorded 360° panorama view video of different tourist spots and attractions. There is the option to book an upgrade of your travel-experience, by choosing the live-video version of the trip: one of the artists, or the artwork itself – an off-road roboter- will record the videos for you. To make the experience complete, the virtual contents will be delivered besides a care packet of typical regional foods and/or souvenirs.
Besides the virtual experiences of this art project there are also live events planned. In Stuttgart there will be a travel agency opened there you can book your virtual trip the old-fashioned way and where you can enjoy your vacation right away.
>> Project website