Pop-up exhibition at a Korean PC-bang (피시방)
Posted on:
July 14, 2017
/
How to organize a pop-up exhibition at a PC-bang (피시방):
Make a selection of online games, net.art projects, artistic videos, etc. that you want to share with a wider audience.

Choose a PC-bang (피시방) in a good location

Select a date and time and promote the exhibition!

Create a program in form of a booklet and/or a website and feature all the artists and their projects.

 Get your friends together and rent as many PCs as you need for the evening.

 Have fun! Enjoy the evening and don't forget to take some photos of your pop-up event!
Featured games range from classic video-games to serious games and interactive storytelling: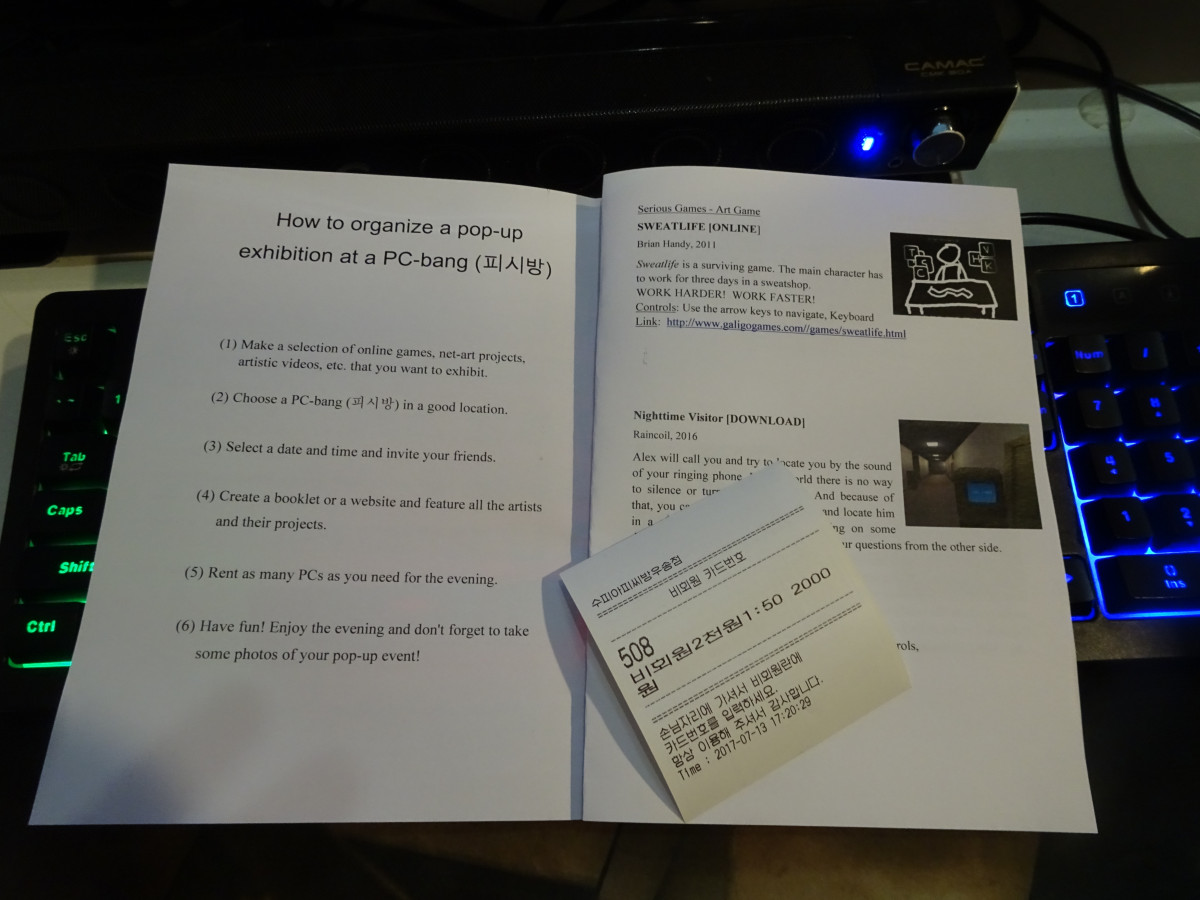 Exhibition program and Internet credit voucher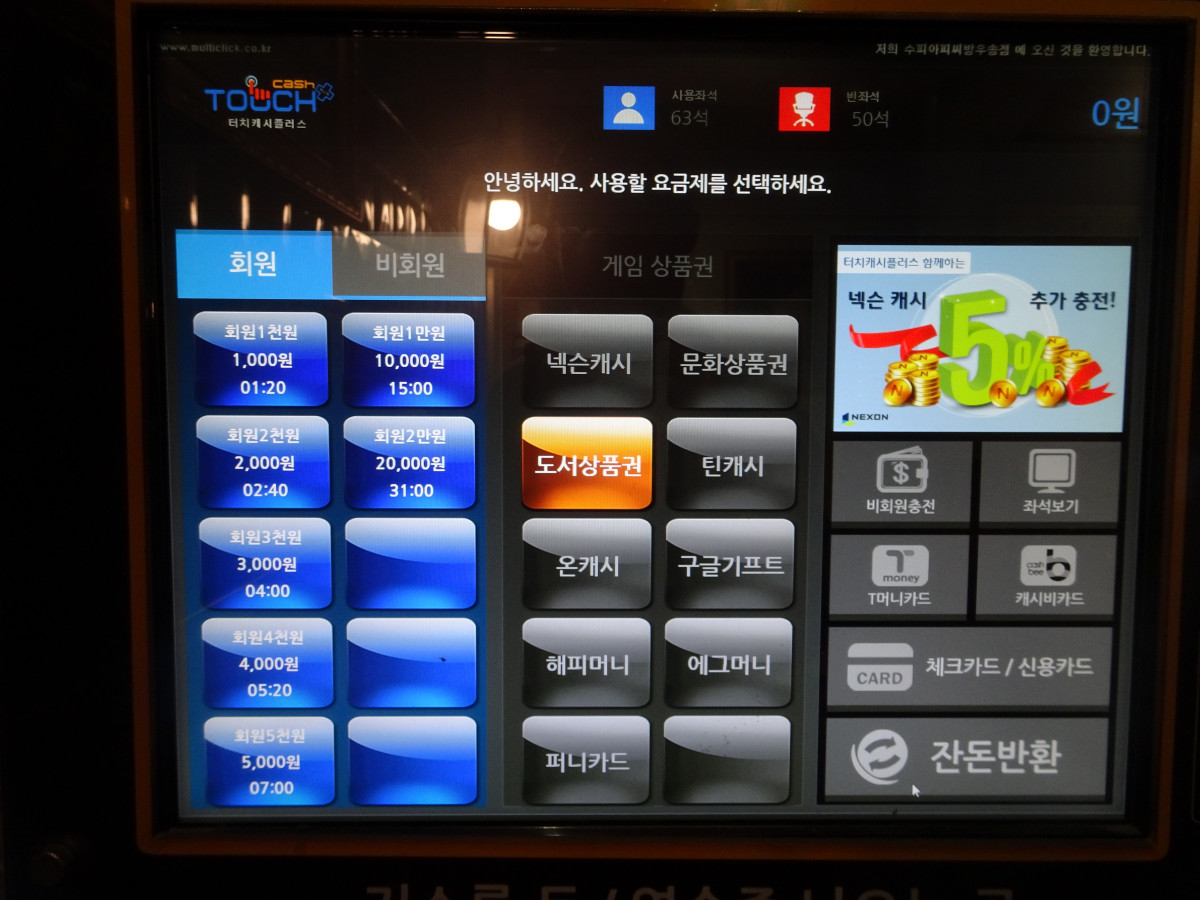 Internet credit can be bought at a terminal (recommended: 2:40h for W2000 (about 1,50Euros, July 17)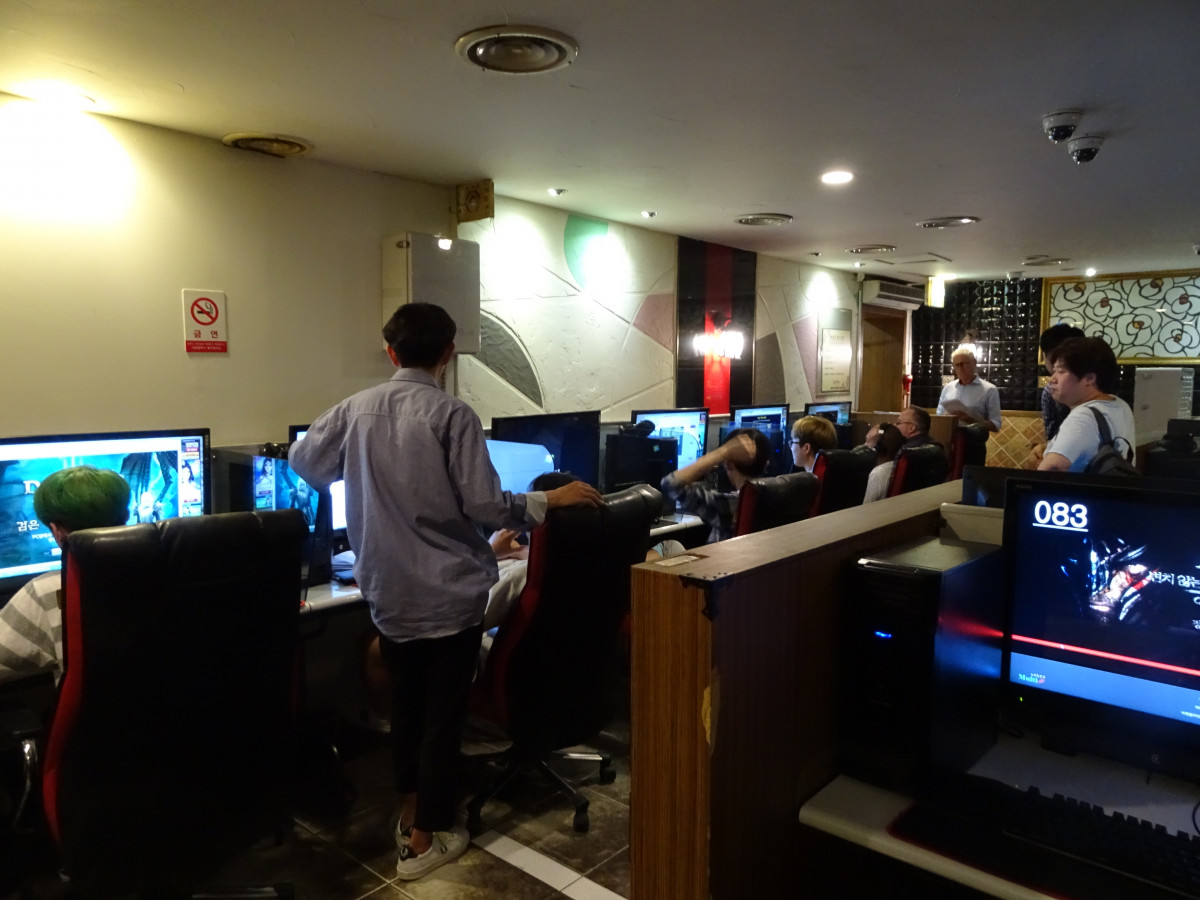 Get a free PC, check the printed program and the website for the links to the games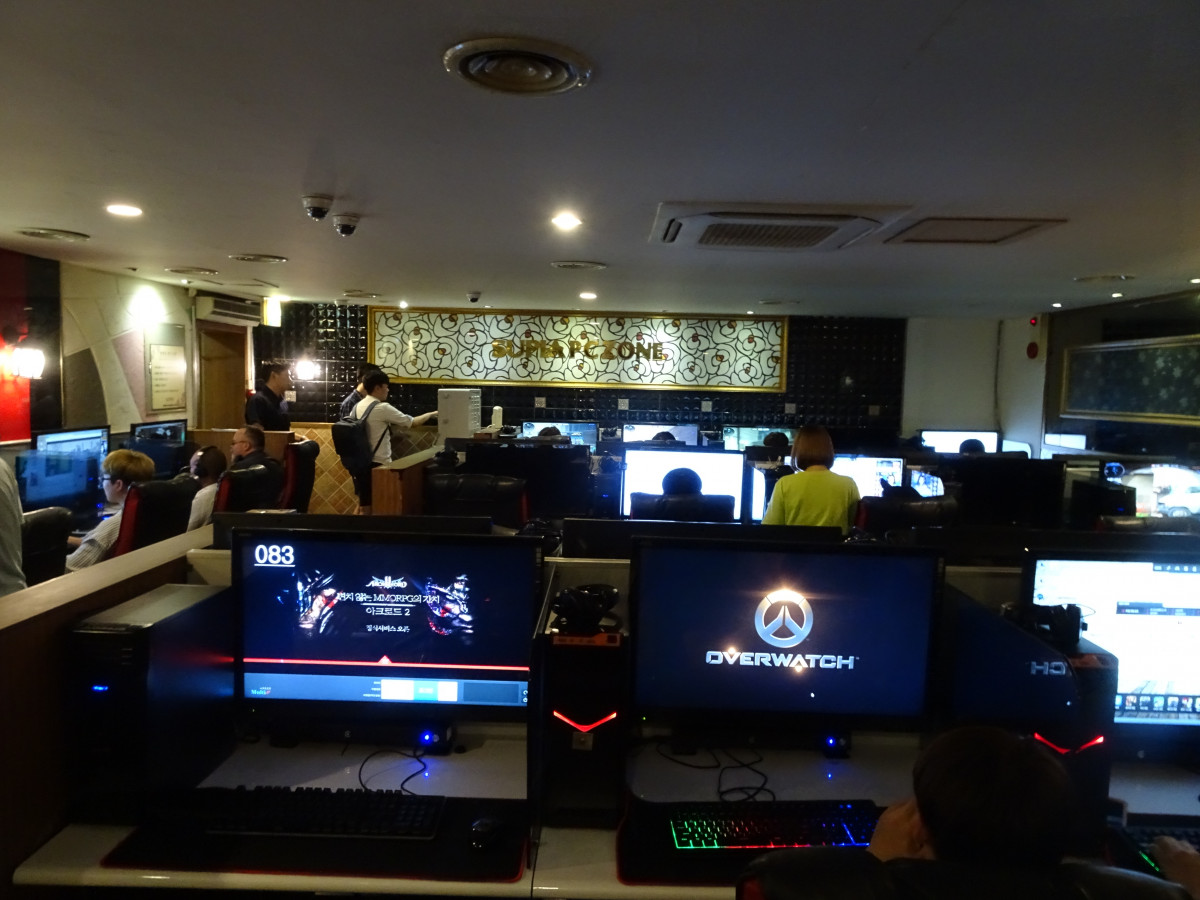 Slowly exhibition viewers infiltrate the PC-bang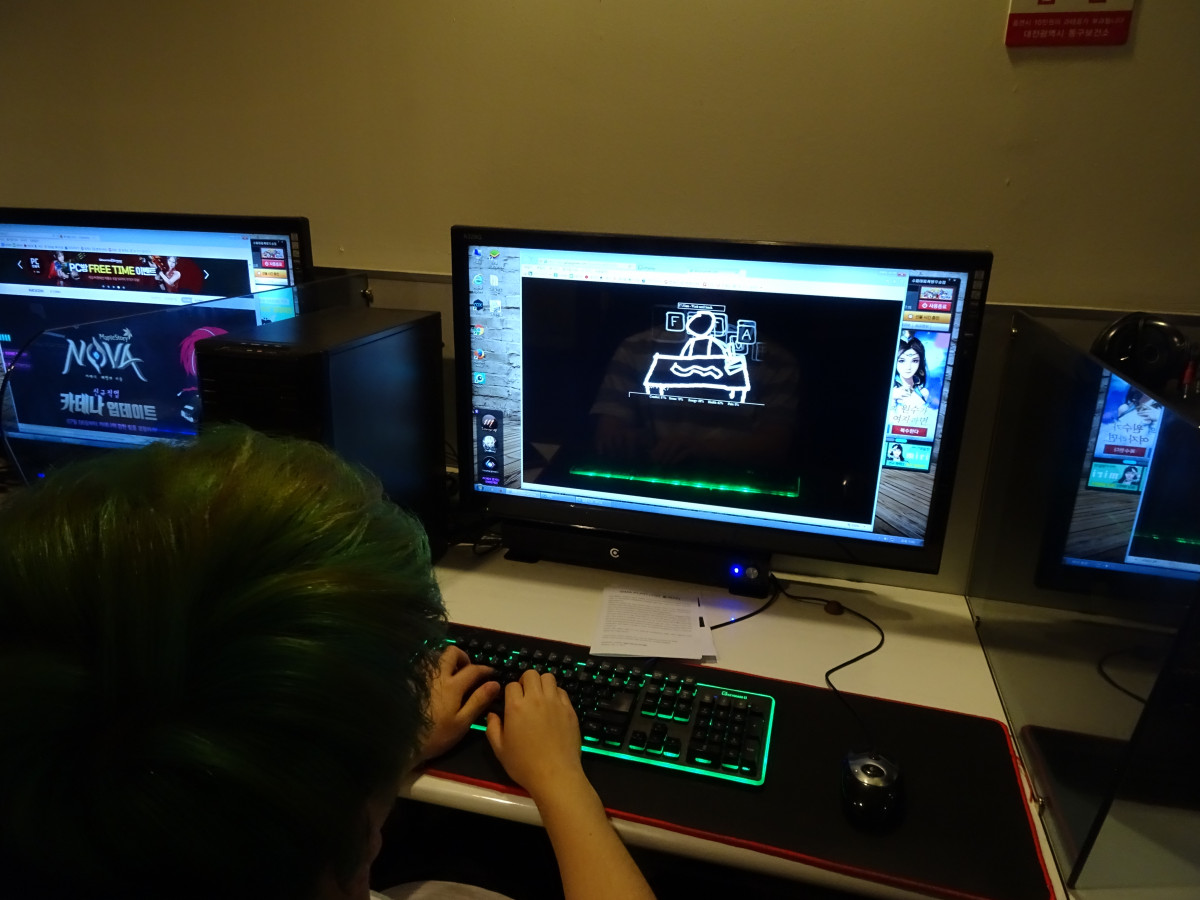 Visitor playing Sweatlife by Brian Handy, 2011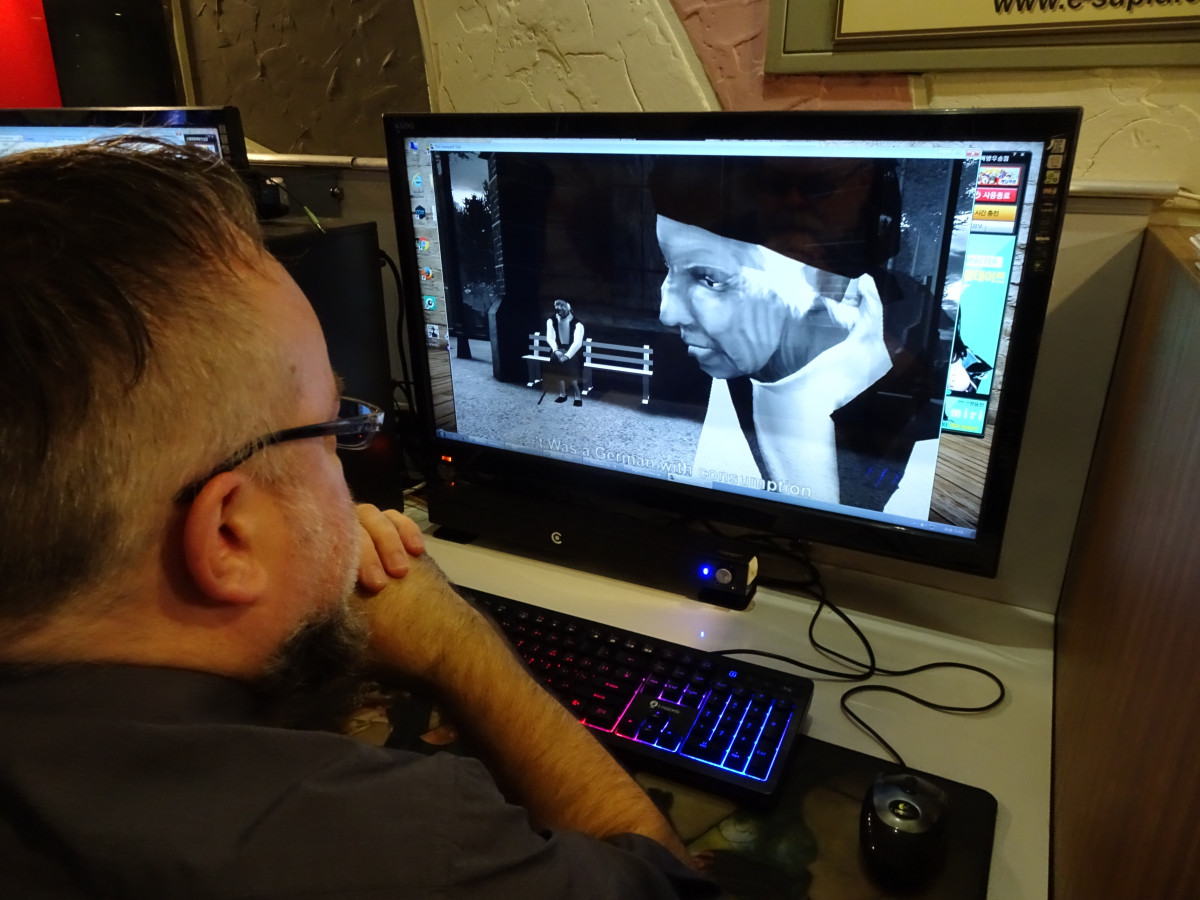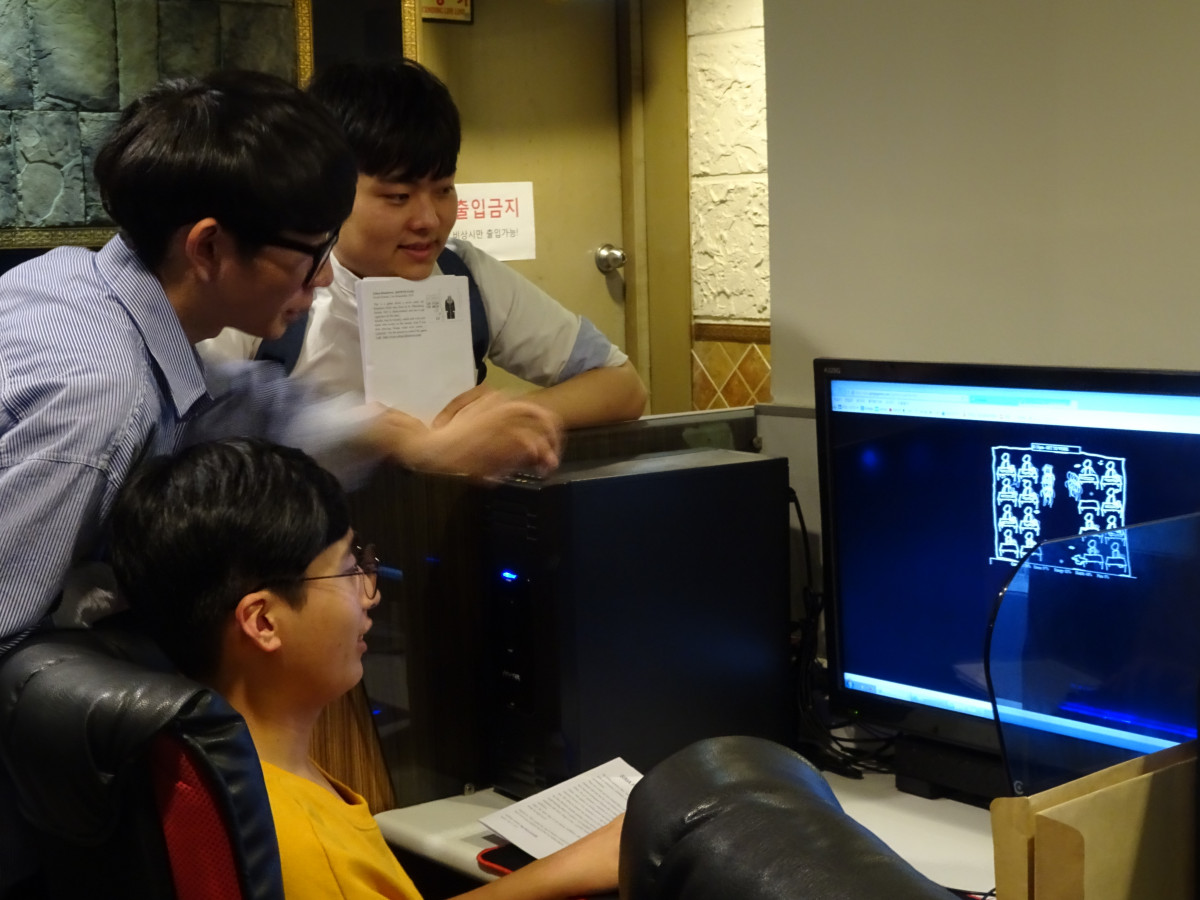 Sweatlife by Brian Handy, 2011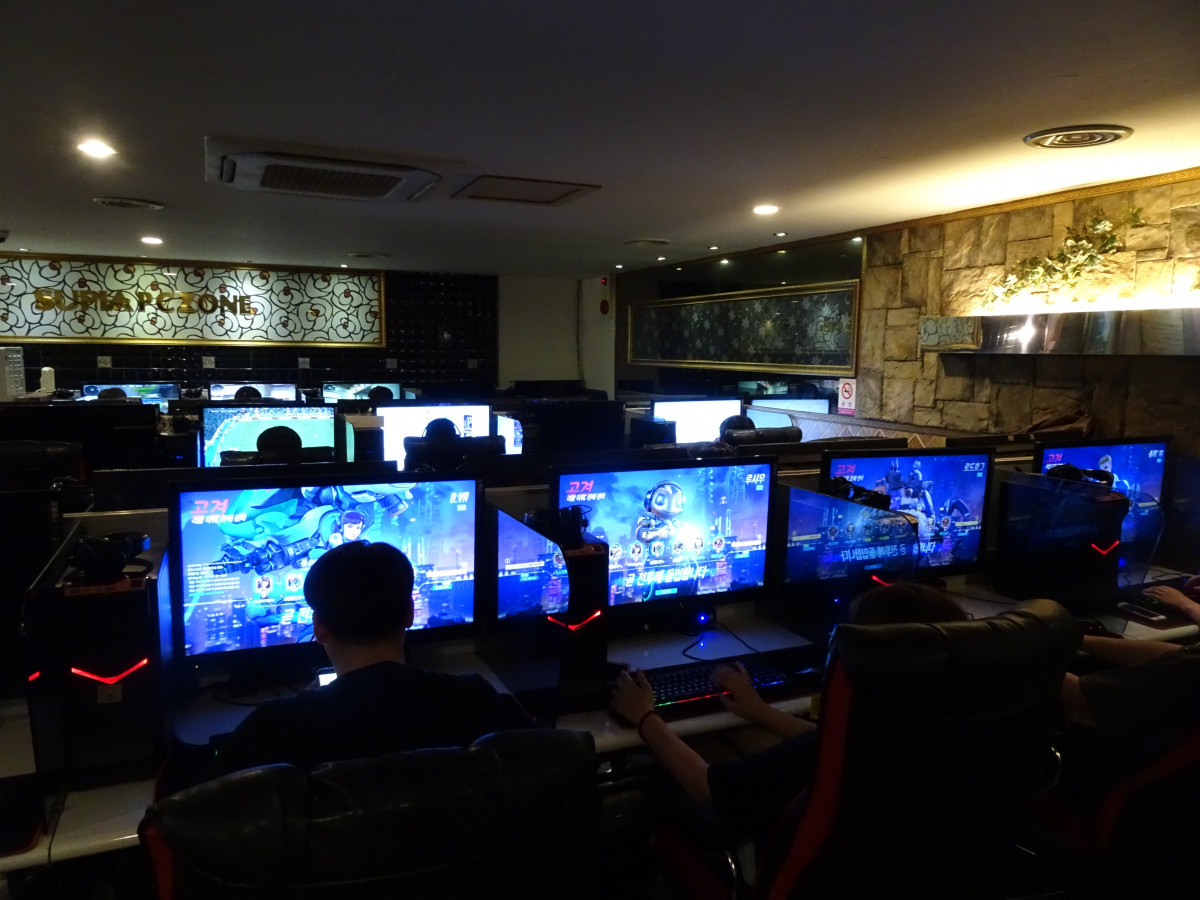 Overview PC-bang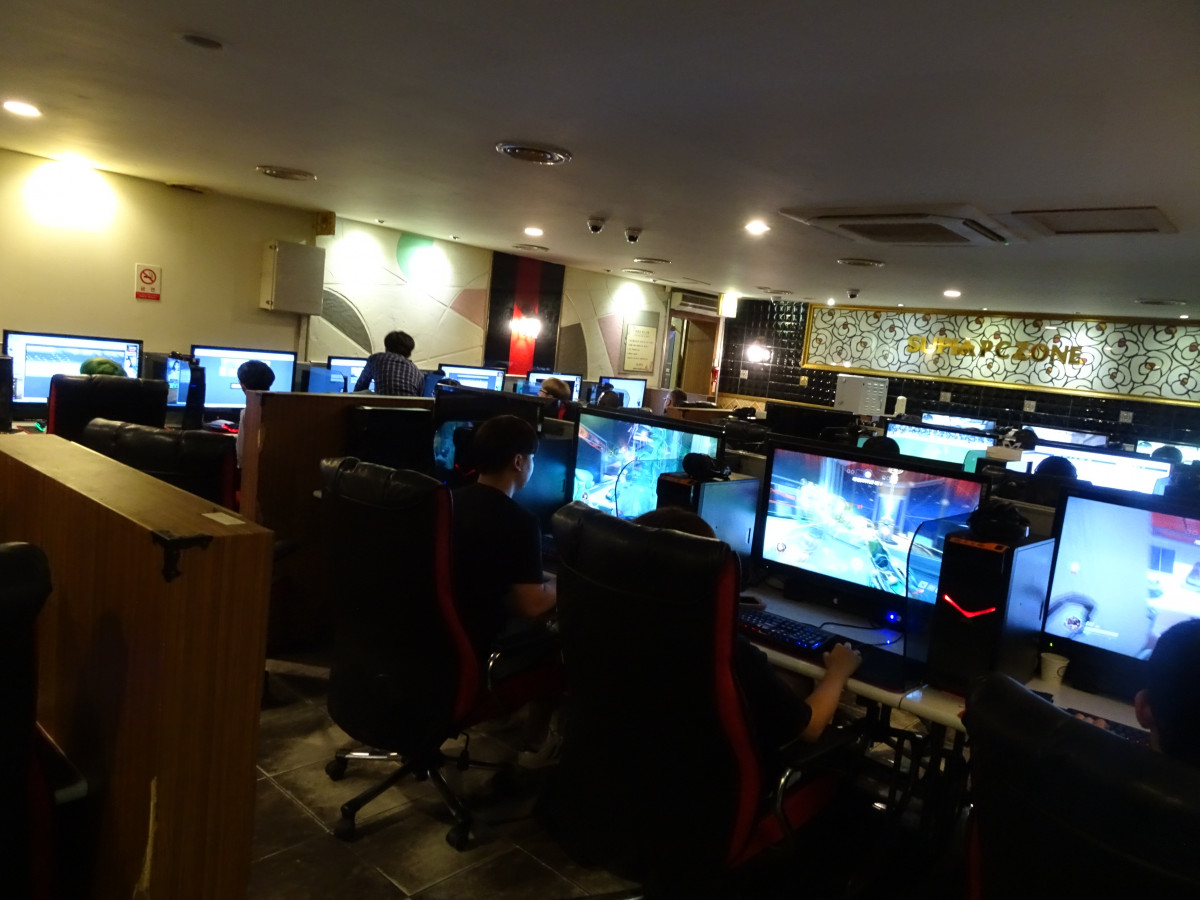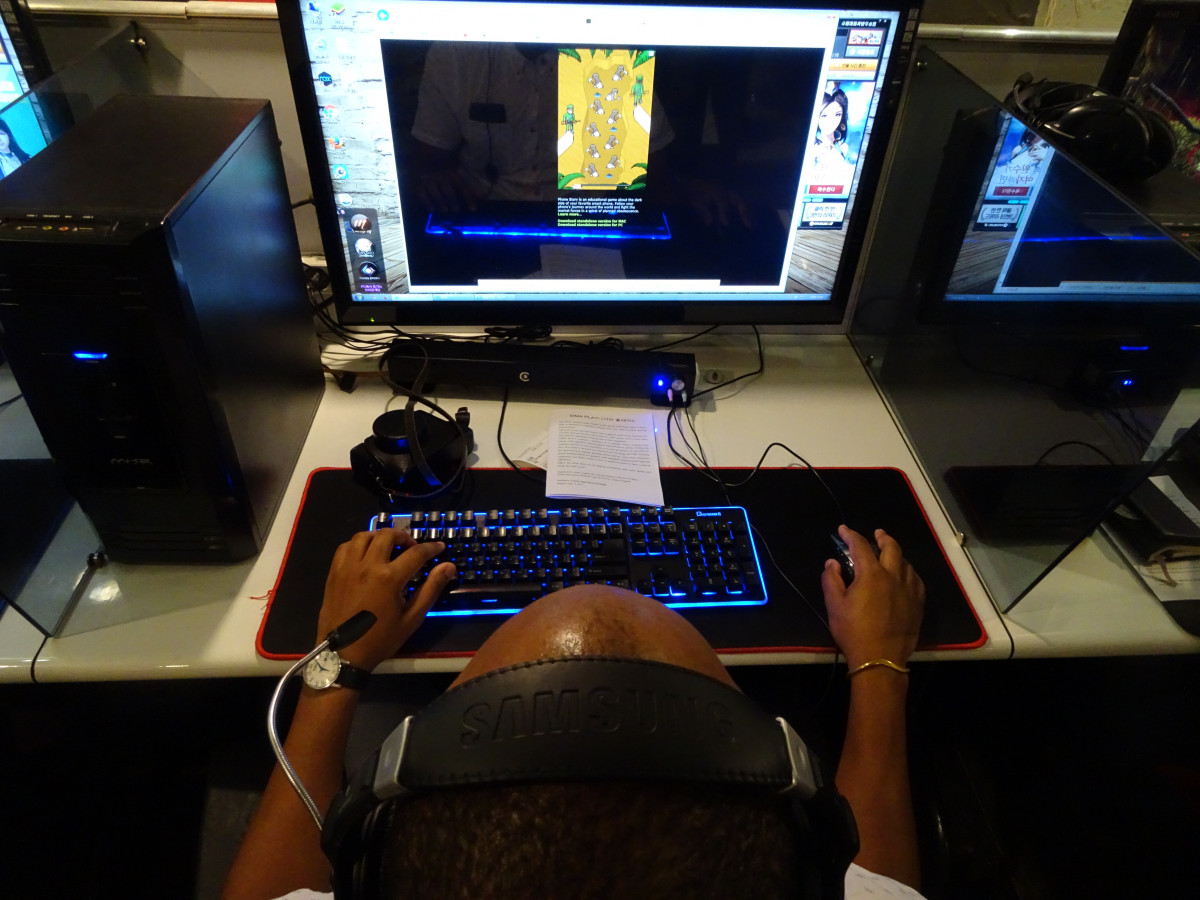 Phonestory,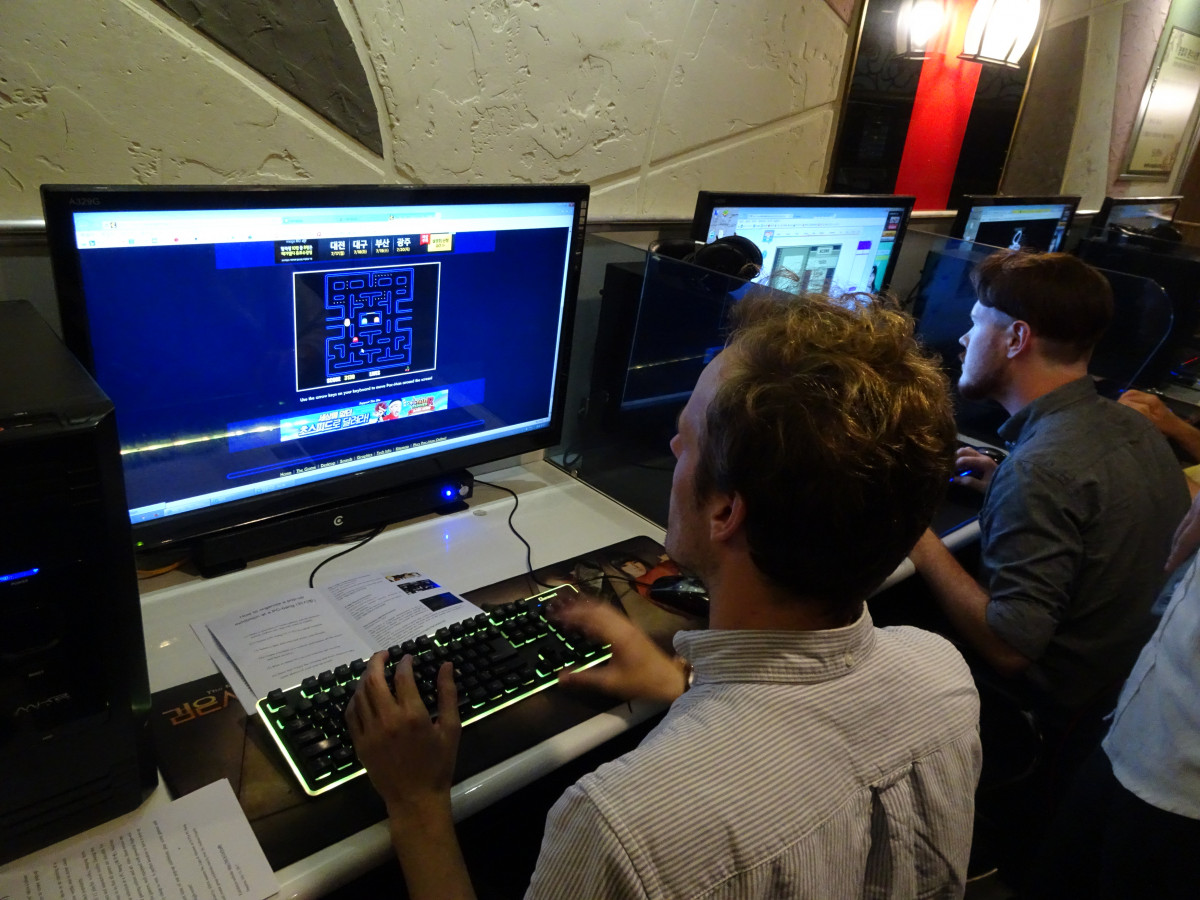 Classic games like Pac-man and Tetris were also played
Featured games:
The Garden [DOWNLOAD] 
The Garden is a digital interpretation of the ca. 1500 triptych. The Garden of Earthly Delights, by Hieronymus Bosch. The concept behind The Garden was not to simply recreate the painting in a virtual world. Instead, we set out to build a game that could act as a bridge connecting players to the time and culture in which the work was created. The game play and the visual style of the world were designed to express major themes of the painting.
Ulitsa-Dimitrova
[DOWNLOAD]
Gerald Delmas, Lea Schonfelder, 2010
This is a game about a seven years old homeless child who lives in St. Petersburg, Russia. He's a chainsmoker and has to get cigarettes all the time.  Smoke, beg for money, snitch and visit your mom who works on the streets. And if you stop playing, things come even worse
…
Controls:
se the mouse to control the game
Controls: Use the SPACE-bar to jump
Controls:
Use the arrow-keys to navigate Pac-man