Mapping the Smart World
Posted on:
September 15, 2016
/
collaborative work with Fabian Kühfuss, Martin Reiche, Raphael Perret, KairUs (Linda Kronman, Andreas Zingerle) using the GeoPULSE system developed by Ars Electronica Solutions.
'Mapping the Smart World' examines the life cycles of consumer electronics and network technologies. Starting from the mining of minerals through refining of elements to production of metal alloys, magnets, components and assembly of consumer goods of our 'smart world'. Further the project maps data centers that hold a key position in our everyday use of our devices. In the end of the life cycle electronic waste becomes once again a source of raw materials such as metals and plastic. By mapping the key locations for mining, trading, producing, consuming, dumping / urban mining of e-waste and historical events we want to bring forth the complex chains of development and production that enables our networked lives. The 'Mapping the Smart World' reveals locations of both stunning R&D, increasingly effective use of resources as well as dystopian working conditions and ecological disasters.
Partner:


Exhibitions:
2016: Ars Electronica Festival – Laboratorium exhibition by Ars Electronica Solutions, Postcity, Linz/Austria.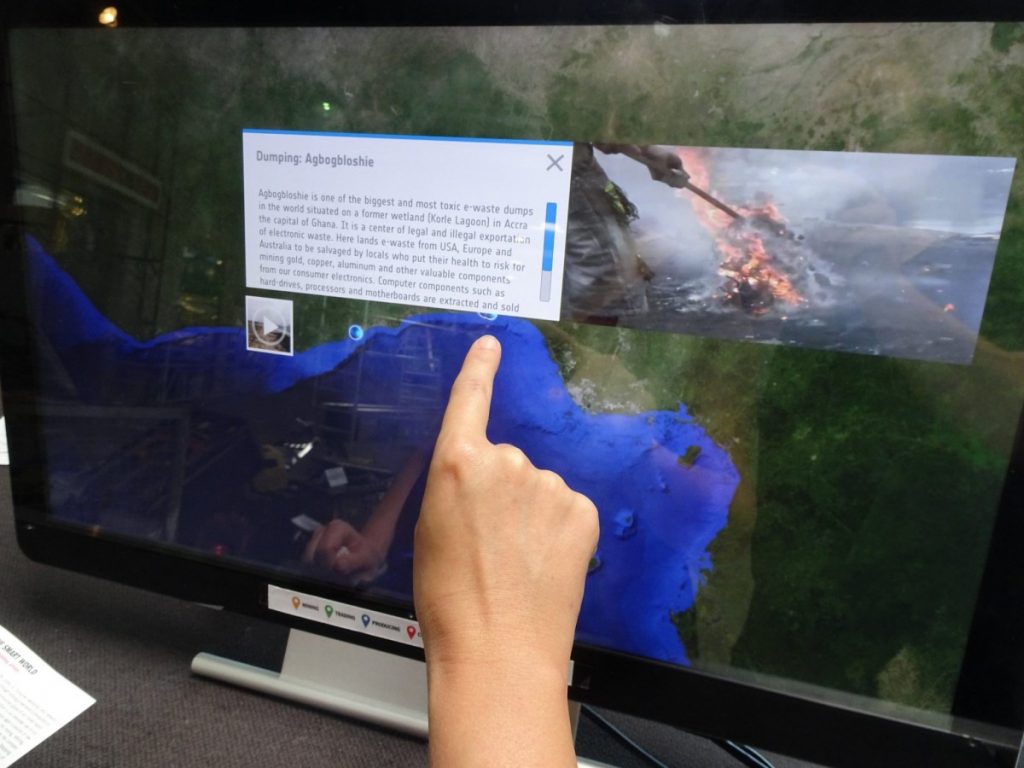 A first prototype was developed in the framework of Vorbrenner 2016 at Freies Theater Innsbruck.
Workshop setting at Vorbrenner 2016: