Book: Behind the Smart World – saving, deleting and resurfacing of data
Posted on:
February 21, 2016
/
Book: Behind the Smart World – saving, deleting and resurfacing of data
as part of the AMRO Research Lab 2015
edited by: Kairus.org – Linda Kronman, Andreas Zingerle
published by: servus.at | process coordinator: Us(c)hi Reiter
layout by: lafkon.net
with essays by Fieke Jansen (Tactical Tech), Ivar Veermäe, Emilio Vavarella, Leo Selvaggio, Marloes de Valk, Research Team "Times of Waste", Stefan Tiefengraber, Dr. Michael Sonntag and interviews with Audrey Samson and Michaela Lakova.
Content:
Fieke Jansen – Tracking & Data brokers
KairUs collective – Behind the Smart World ArtLab  – artistic strategies to deal with resurfacing data
KairUs collective – Strategies of Net-activists against constant resurfacing of phishing websites and fake businesses
Michaela Lakova – Deleted file information is like a fossil …
Audrey Samson – Digital data funerals
Leo Selvaggio – Surveillance, Mcluhan, and the Social Prosthesis:  Examining the Construction and Presentation of Identity
Michael Sonntag – Third Person Data
Stefan Tiefengraber – Technology-based Art and Destruction – Exhibiting Malfunctions
Marloes de Valk – What remains? The way we save ourselves
Emilio Vavarella –  THE GOOGLE TRILOGY
Ivar Veermae – Center of Doubt
The publication is available both analog as a printed book and digital in form of a pdf, an epub and a web version.
[pdfjs-viewer url=http://www.andreaszingerle.com/wp-content/uploads/2016/02/BTSW_160302.pdf viewer_width=620px viewer_height=720px fullscreen=true download=true print=false openfile=false]
Reviews: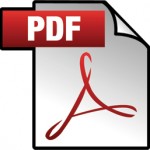 Neural #54: Making it up